Top Insights From Dental AI Leaders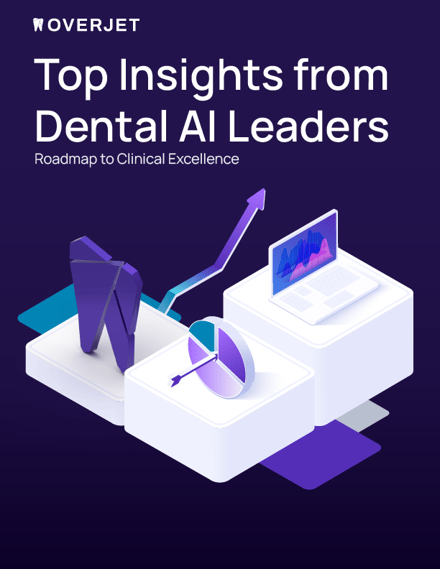 In dentistry, new innovations in Al and deep learning are
rapidly emerging to augment the capabilities of dental
professionals and improve dental care for patients, making AI poised to transform dental care and patient outcomes.
AI enables providers in all offices to not only provide better care but to be more effective and efficient as they do so. It raises the bar across practitioners, enabling a higher standard of care. This puts DSOs in a position of strength, as the transformative effects of leveraging AI become multiplied across the entire organization.
We sat down with four leaders in dental AI to gain insights into how this cutting-edge technology can drive better business results and clinical excellence in clinical settings today.


Key Takeaways
Where the dental industry is heading

What DSO leaders should be focusing on

What will give groups a road map to get ahead of the competition so their organizations can thrive